Plastic Tubes
Clear Tube Packaging
Show Off Your Products!
Our high quality clear plastic tube packaging attracts more attention from consumers because they can see the contents without opening the pack.
As one of the leading packaging tube manufacturers in the UK, our bespoke high quality tubes place your product front and centre; increasing the temptation for customers to try you delicious looking treats or pick up an interesting item.
Manufactured to your specifications. why not add your branding in vivid flexo-printed colours and choose from a wide range of styles to further enhance the appeal.
All our packaging products are manufactured in the uk at our Birmingham facility.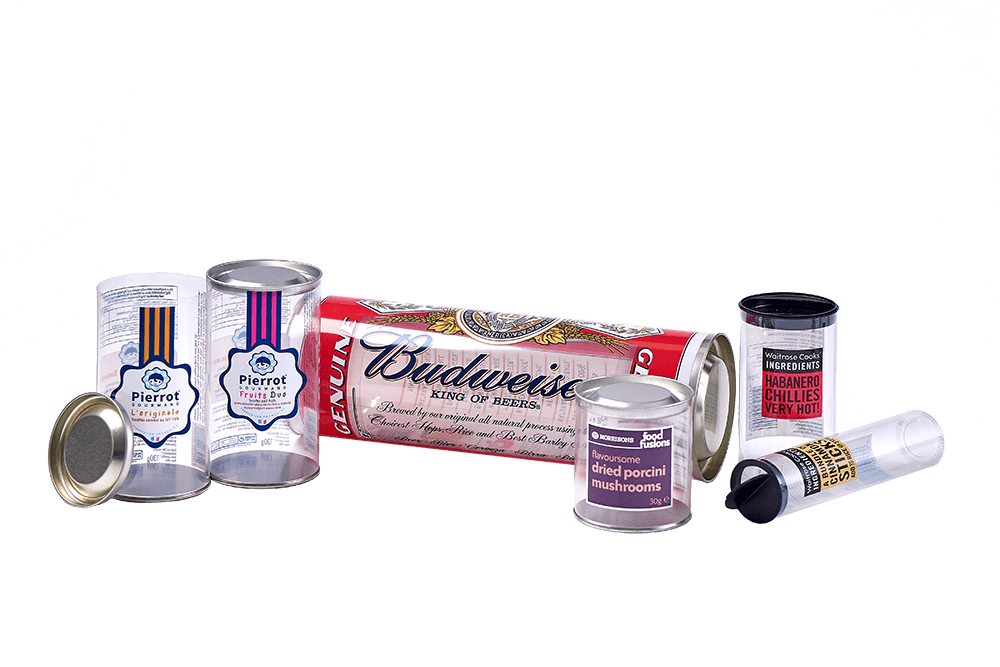 Custom Clear Plastic Tube Packaging UK
Our high-quality clear tube packaging is bespoke and custom-made for each customer, allowing you to display your product in a unique way that best suits your brand.
Our clear plastic tube range is varied, allowing customers to choose the type of tube that best suits their needs. The range includes clear tubes with metal lids, plastic lids and bases and even flip top lids. Whether you are looking for a plastic tube for food, herbs, or any other type of product, Visican's clear tube range will be able to provide a unique service for your need.
Clear Plastic Tubes FAQs