Card Tubes
Cardboard Tube Packaging
Visican is the leading British cardboard tube packaging manufacturer. All our tube packaging is produced in our Birmingham facility, which is located in the heart of the UK. Our custom card and paper tube packaging can be printed and customised to meet the needs of your particular product.
A wide variety of cardboard tube packaging is available, each custom made to your specifications and fully branded with your design. We use only the highest quality materials and the latest production methods to bring your designs to life.
Many of our products are made from 100% cardboard and are fully recyclable. We are BRC rated and everything we manufacture is food grade.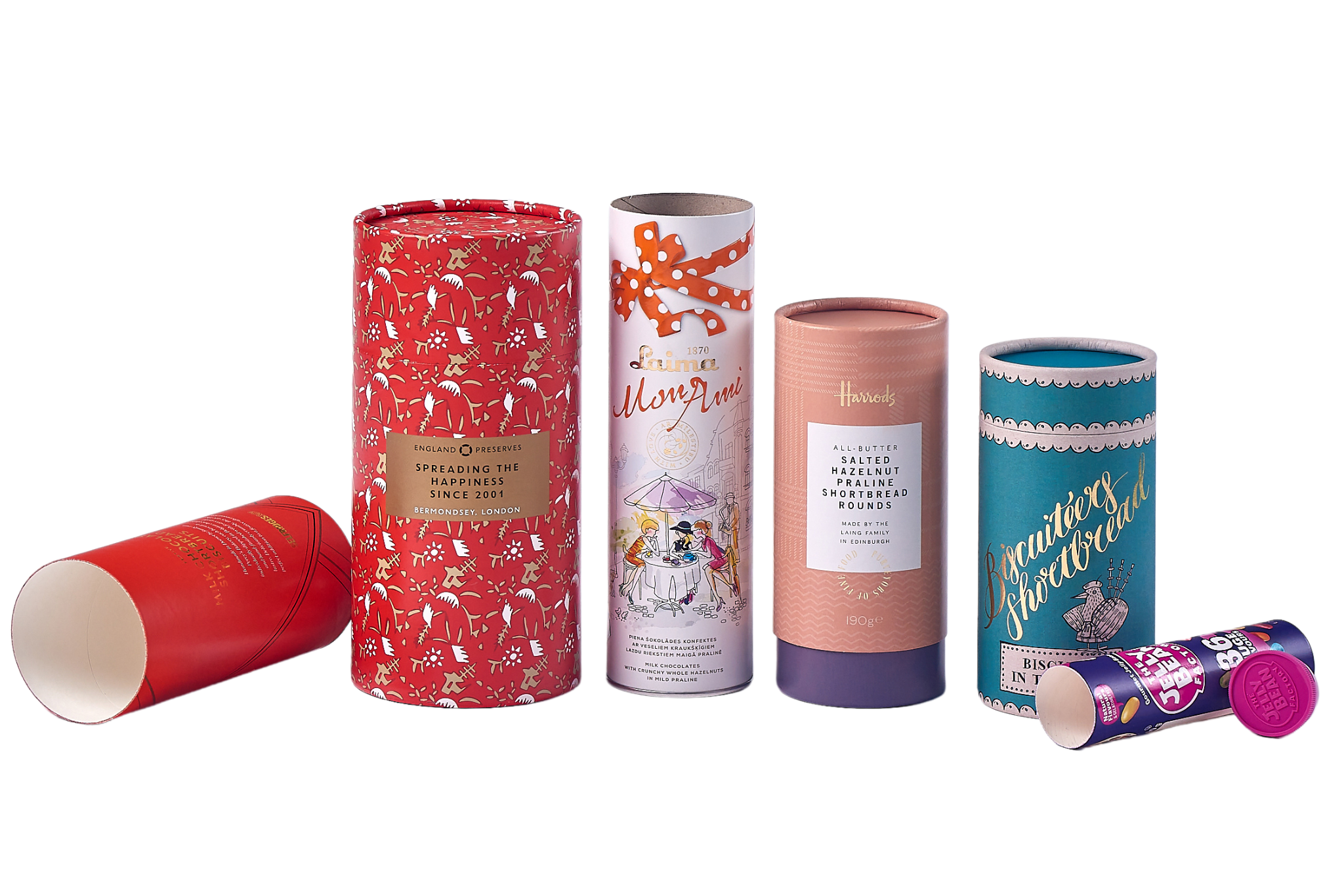 Custom cardboard tube packaging UK
Our high-quality paper tube packaging is custom-made for each request, meaning you can present your brand in a unique and environmentally friendly way.
With our cardboard tube range including butt joined, telescopic, push-up cardboard tubes and more, Visican is sure to be able to support your packaging requirements. Get in touch today to get a quote.
Printed cardboard tubes manufacturer
All tubes are produced and printed in our Birmingham facility located in the heart of the UK. These packaging tubes are of high quality and are fully branded with your design. If you are interested in our cardboard tube packaging – check out our online shop here.
Custom tube packaging