Visican announces the launch of an all-new online shop
Visican are pleased to announce the launch of our 'all new' online shop, offering a variety of card tube packaging.
Customers can choose from a variety of different sizes and styles of card tubes, all eco-friendly, food grade and completely customisable to match their product's branding.
These tubes are available in quantities as low as 500 units which makes them the perfect fit for start-ups and small independent businesses, as well as mixed and push up tube sample packs that allow customers to test our products before making a purchase.
What does this mean for you?
By offering a variety of sizing, our premium, British-manufactured tubes are now available at low-end prices which are available instantly to you online, without compromising on quality.
This streamlined process will allow you to cost, order and receive premium packaging quickly; And you can rest easy knowing that our experienced sales team will be on hand to answer any questions you may have.
Visican will guide you through every step of our ordering process and we'll also keep you updated in regards to any upcoming and exciting products as and when they become available. As keen innovators, our engineers work around the clock to ensure that our products are, and will remain the finest on the market.
How to buy custom tube packaging with Visican's online shop
1. Go to our online shop page and select the style of the tube you want to purchase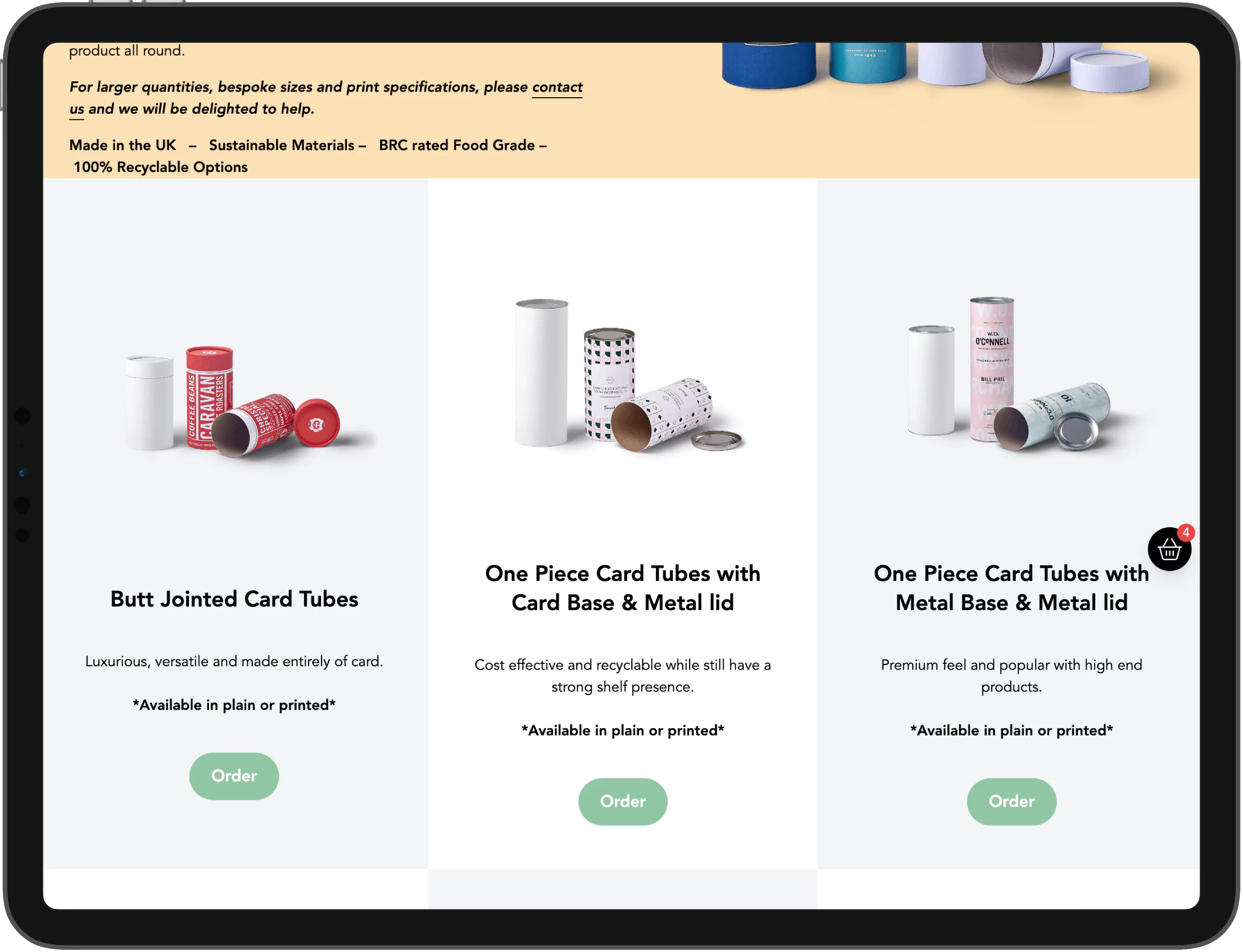 These styles include Butt joined, card tubes with metal lids, and card tubes with a metal base and lid. There are also sample packs that can be purchased here.
2. Choose between plain and printed tubes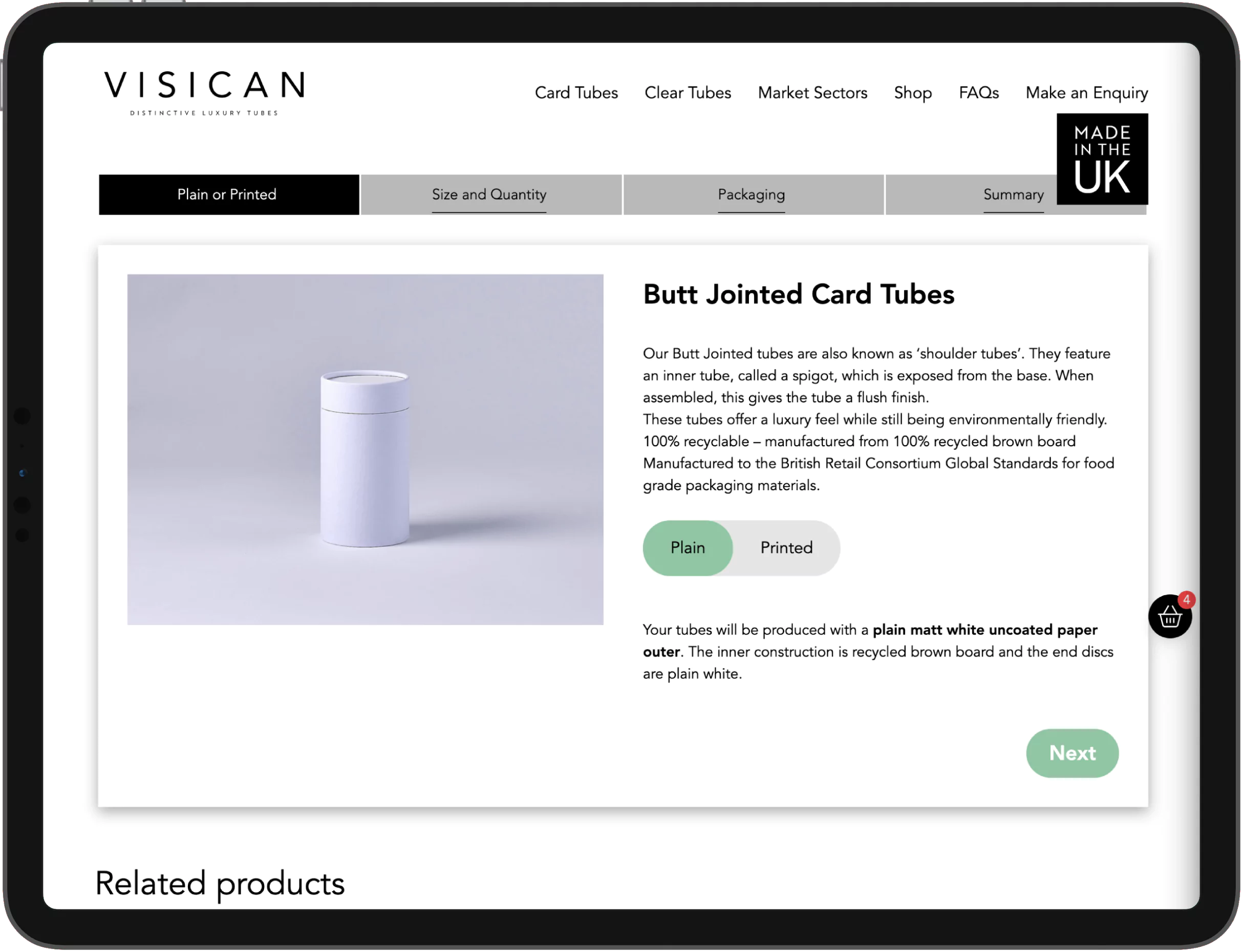 This step allows you to choose if you want your tubes to be delivered with your own custom-printed branding on them, or plain (with no branding).
3. Select your preferred size and quantity to receive instant pricing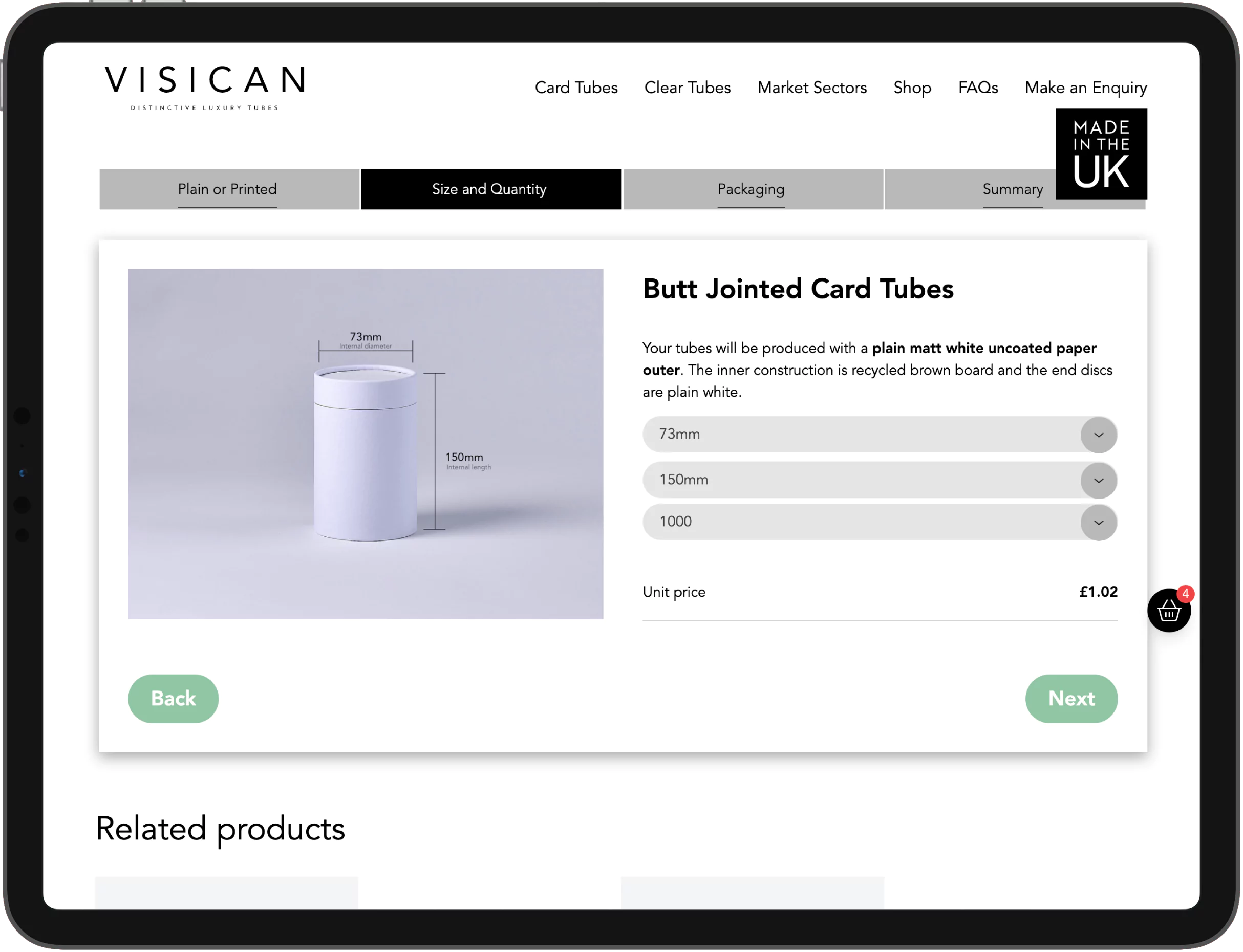 Use the drop-downs to select your desired diameter, height and quantity to see the price per unit displayed on-screen. The diameter and height here are the internal measurements of the tube.
4. Opt for delivery in either pallets or cartons and add the order to your cart. It's as easy as that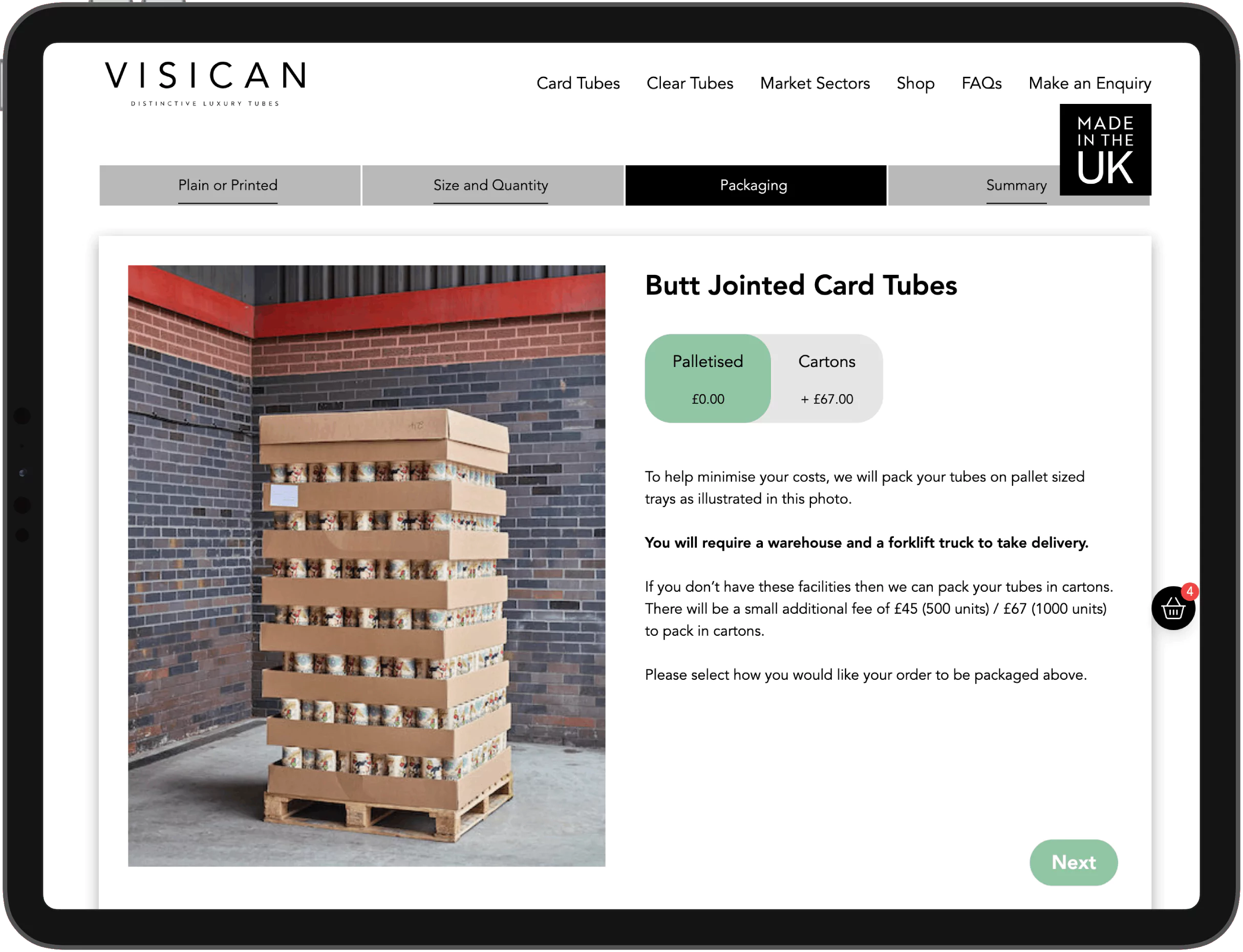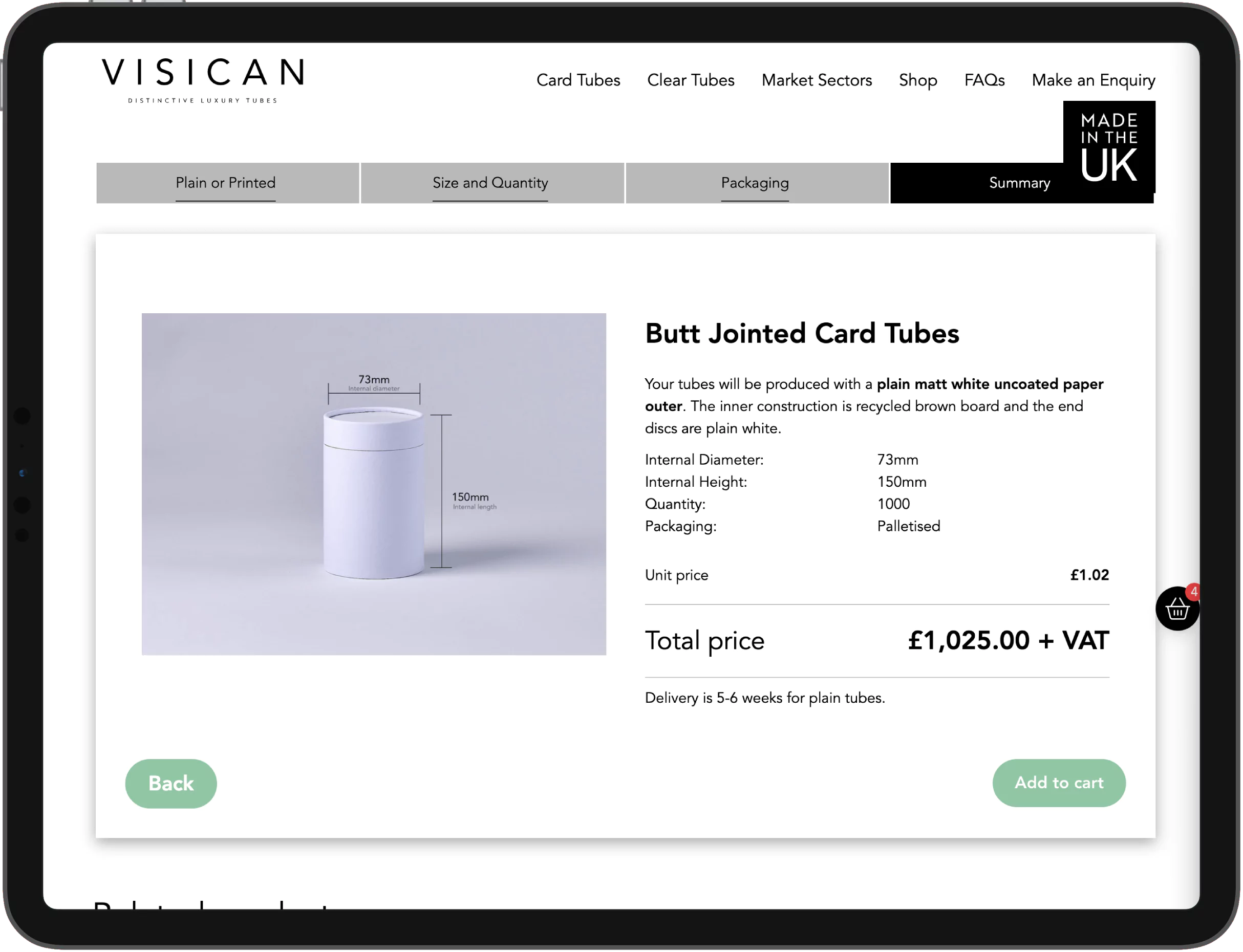 From there, all you need to do is check out using our secure payment system.
5. For custom-printed tubes, we'll provide a cutter guide so that you can provide us with your artwork.
Along with your order confirmation email, you will receive a cutter guide to ensure that your artwork is the perfect size for the tubes you have chosen. Once approved we'll get the tubes into production, and they will be ready to go on the shelves within 6 weeks!
If you have any questions on the above or have any issues using our shop, please contact us. We are also able to accommodate larger-scale custom orders – please make an enquiry today to find out more.